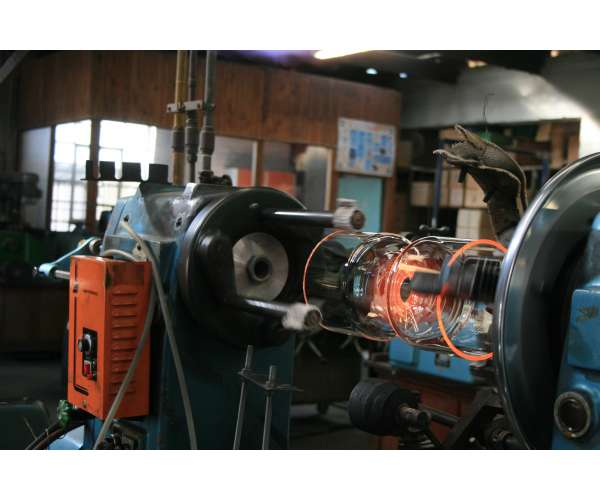 Advanced laboratory glassware manufacturers
As leading innovators of laboratory glassware manufacturers in South Africa we offer a wide selection of laboratory & scientific Glassware Products made specific to the customers requirements.
With over 25 years of experience in this industry United Glassblowers is equipped to fabricate most kinds of intricate custom designed (Borosilicate) / Quartz glassware from the most complicated distilling heads and pilot plant reactors to the smallest micro glassware.
United Glassblowers can meet all of your needs for repair, modification and custom design, In addition, the shop can reduce your costs by reproducing standard catalogue glassware (many designs on file in our shop library) You can either send us your custom designs or current samples or your products.
We also offer design consultations, or you can set up an appointment to explore the possibilities. In conclusion, as long as it is glass, there is a chance we can customize it.
Why choose United Glass Blowers?
United Glassblowers is an established family business that has been trading in Johannesburg since 1978
Hundreds of Happy Clients
Unmatched quality in workmanship
No project is too large for us to complete
BEE Level 4 accredited
Operating Hours:
07:30-16:00 PM Monday through Thursday
07:30-13:00 PM Friday
Our standard lead time of 15 working days from receipt of order, ensures that your projects get done quickly, efficiently and to your specifications.
Products
United Glassblowers can fabricate most glassware found in standard glassware catalogues.
Our Area of expertise include the following products:
Manometers
Boyocous Cylinders
Sight Glass / Discs
Double surface vessels
Reactors
Glassware for waterstills
Manifolds and glassware (Buchi type)
Pipe lines up to 6 meters
20 LT Flask adaptions
Moisture Crucibles
GC Columns
Heat resistant glass for fire place doors.
Feel free to ask any question from the simple to the most technical. If the item you are looking for is not listed on our website or you only have a description or catalogue number of a product, or alternately would like to customise an item from a sketch please don't hesitate to contact us.

Contact Us Here
We pride ourselves on developing a working relationship with our clients, for a better understanding of their glassblowing needs.
Only the highest quality glass products made for you.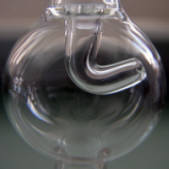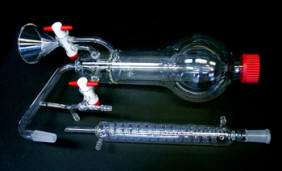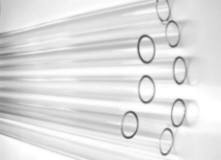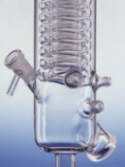 See what our clients have to say...

"Hi Heidi, they are beautiful. The plug at the bottom makes contact and your groove for the o-ring is perfect. MMC is impressed. Appreciate the excellent workmanship. Tested and commissioned this morning. Not leaking at the drain.."

Regards

Francois MMC

"Extremely happy thank you. Bless you Heidi"
"I am so happy with the glass muller that you delivered THANK YOU and your service was excellent (: I would definitely come back to you in the future!"

Kindest regards

Mela

"Good morning Miranda and Heidi, Thank you ladies, my dome has arrived safely and it is just perfect! I would like to say how very much I appreciate your services, they are past excellent. Your speedy and friendly actions are such a delight in this day and age and your company is an absolute pleasure to deal with! I will be needing another one in the not too distant future, only on a larger scale, will send you the dimensions as soon as I can be sure of them."
"Thank you, have done payment. This still seems way too little for your skill and materials? Yeah I know it seems wierd, a client wanting to pay more for a product, but I really wish to know tat I have recompensed you more adequately for your professional skill and materials used. Thank you again for outstanding service. I am part of a Facebook group on old tool restoration, and I wish to make mention of your services for those who face similar challenges in restoring old tools like this.Would you be happy for me tmention your company name there?"
"Good Morning Heidi. Thank you very much it is greatly appreciated. Once again you are a STAR, no I stand corrected, 5 stars. I will advsie accordingly"
"Hi Miranda Thanks for the message, I'll fetch it soon. Please let Heidi know that we are back from Umkomaas where all her hard work was put to the test. The glassware worked perfectly and it seems that the customer is quite happy with our service. It is a huge customer and we are hoping for a long term relationship. Now we are looking forward to the analysis of the samples – hoping for good results. We struggled seriously with access to the chimney ports and we were there for longer than anticipated, but we learned a lot in the process. I will be experimenting with new ideas – the first is my non return valve."
"Afternoon Heidi, I collected our latest order yesterday. I want to thank you for the excellent work you did on my two jacked reactor vessels. The quality of the work is truly superb and the dimensions of the finished vessels are perfect for our experiments."
---
Click here to send us a suggestion or a compliment